Paul J Plummer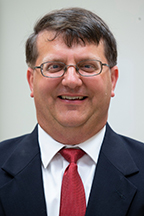 Professor
Anderson Chair of Veterinary Sciences
Associate Dean of Research and Graduate Studies
Education & Certifications
PhD, Iowa State University, December 2009, Veterinary Microbiology
Resident, University of Tennessee, July 2004, Large Animal Medicine
Intern, Texas A&M University, June 2001, Large Animal Medicine and Surgery
DVM, University of Tennessee, May 2000, Veterinary Medicine
BS, University of Tennessee, December 1999, Microbiology
Diplomate, American College of Veterinary Internal Medicine, Large Animal Internal Medicine
Diplomate, European College of Small Ruminant Health Management
Research Focus & Interests
Dr. Plummer's clinical specialty is internal medicine and infectious disease of ruminants.  He has been board certified in Large Animal Internal Medicine by the American College of Veterinary Internal Medicine since 2004.  He is also the only individual in the United States (and one of only two in North America) that is board certified by the European College of Small Ruminant Health Management (the only specialty board for sheep and goats in the world).  He has an extension appointment as the small ruminant veterinary extension specialist for the state.  In recognition of his leadership as a clinical veterinarian he was recently appointed to the USDA Secretary of Agriculture's Advisory Committee on Animal Health (term appointment 2019-2020).
Dr. Plummer is the principal investigator leading an independent extramurally funded research laboratory with a significant focus on zoonotic pathogens of livestock, antimicrobial resistantance/stewardship/use and livestock welfare. His laboratory uses a combination of experimental approaches that range from field work and sampling to benchtop genetic manipulation of bacteria.    
Dr. Paul Plummer also serves as the executive director of the National Institute of Antimicrobial Resistance Research and Education (NIAMRRE, niamrre.org), housed at the Iowa State University Research Park.  The National Institute of Antimicrobial Resistance Research and Education's mission is to drive collaborative and integrative research, education, and engagement to solve AMR challenges and benefit society using a One Health approach. NIAMRRE also provides local, national, and international leadership in combating antimicrobial resistance; generating evidence-based solutions for antimicrobial stewardship; contributing to improvements in the health of animals, humans, and the environment (One Health); and facilitating economically and socially sound policy development and implementation. NIAMRRE was developed in 2018 as a result of a national search process led by the Association of Public and Land-grant Universities (APLU) and the American Association of Veterinary Medical Colleges (AAVMC) to identify a collaborative center to lead One Health efforts in AMR.
Honors & Awards
2017 Iowa State University Early Career Achievement Award for Research Excellence
2016 Iowa State University College of Veterinary Medicine Early Career Achievement in Research Award
2015 Zoetis Excellence in Veterinary Research Award, Iowa State University, College of Veterinary Medicine
2014 Zoetis Distinguished Veterinary Teacher Award, Iowa State University, College of Veterinary Medicine
2009 University of Tennessee College of Veterinary Medicine First Decade Achievement Award
Leadership/Committees/Council
Executive Director, National Institute of Antimicrobial Resistance Research and Education niamrre.org
Presidential Advisory Council for Combating Antimicrobial Resistant Bacteria (PAC-CARB), voting member
American Veterinary Medical Association, Committee of Antimicrobials
USDA Secretary of Agriculture's Advisory Committee on Animal Health