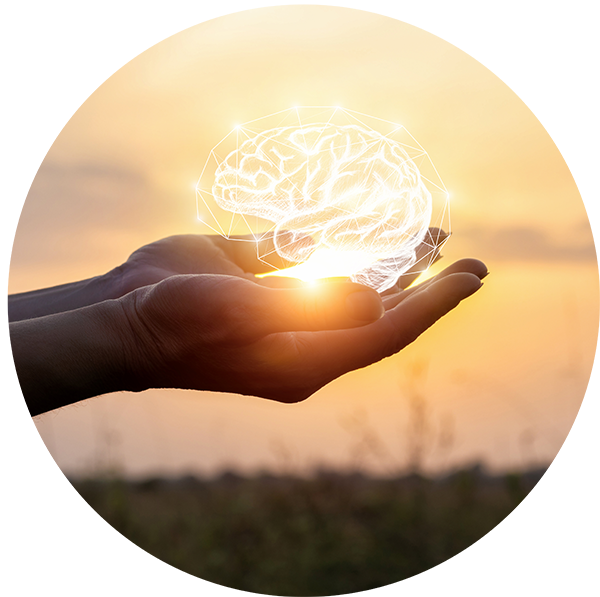 What is Biofeedback?
Biofeedback is a learning tool using heart rate sensors that helps us observe the body's physiological responses to everyday events. Once we are aware of these stress reactions, we can learn to change our body's response through biofeedback training, which often results in greater relaxation, focus, and healthier coping strategies.
What Benefits are Associated with Biofeedback?
The major benefit of biofeedback training is that, with practice, you may become more aware of your body's stress response and develop new ways to recover from your body's stress response. With these new skills, you may be able to:
Reduce chronic stress and anxiety
Develop better coping responses
Increase emotional regulation
Decrease self-consciousness
Quiet the mind
Improve general well-being
How Do I Get Started & Use Biofeedback at CVM?
The Student Counseling Service Biofeedback program at Vet Med is open to all ISU students currently enrolled in classes at CVM. To start your biofeedback experience, attend an initial orientation for an introduction to the various tools and programs available. To schedule a biofeedback orientation at the college of vet med, email Lauren (Young) Wright at lyoungs@iastate.edu
Once you have completed the orientation, no appointments are necessary to use the Biofeedback Services which are housed within the CVM Library. Simply come in to the library and check in at the circulation desk to use the equipment at your convenience during the Library hours.
When Will I See Results?
Many people report feeling calmness while doing biofeedback even early in the training process. However, just with any other skill development, with practice you will become more effective and better able to use the skills throughout your day. We encourage you to utilize the Biofeedback Center as often as you'd like, ideally 1-2 times per week for 30-60 minutes each time. Additionally, we encourage you practice at home by remembering techniques from the Biofeedback Programs, using our Mind-Body Spa exercises and use, or simply following your breath. If for some reason, you are struggling to get relief from using the Biofeedback Center, we encourage you to contact Lauren for a biofeedback coaching session& or consider scheduling with a counselor for an intake session.