In the Office of Curricular Assessment and Teaching Support at at the ISU CVM, student learning is one of our highest priorities. In addition to being outstanding researchers and/or clinicians, our instructors are accomplished teachers, and are thoroughly dedicated to student learning. Not only do we focus on great classroom and distance learning, but through the constant efforts of our faculty, instruction-related committees, and Office of Curricular Assessment and Teaching Support we strive to ensure that we are making the best and most informed curricular decisions possible. Scientists understand that advances in understanding occur when important questions are addressed using systematic, theory based, scientific processes of inquiry.
Improved decision-making effectiveness and efficiency
Improved ability to recruit students and resources
Data for external accrediting groups
Opportunities for research in Veterinary Medical Education
Our classrooms, laboratories, instructional web-sites, and other learning environments provide rich opportunities for research and inquiry. Our staff are happy to help you articulate research plans and identify potentially promising areas of research, and collaborate with you on sponsored research projects, papers, and presentations.
Our Mission
The Office of Curricular Assessment and Teaching Support is dedicated to advancing the mission of the Iowa State University College of Veterinary Medicine (ISU CVM) by providing assessment support for high quality veterinary medical education and to students, faculty and staff. We strive to provide expert guidance for best practices for teaching and for conducting research. We work in partnership with the rest of the college to ensure that the ISU CVM has the necessary information to support continuous curricular improvement and meet accreditation criteria.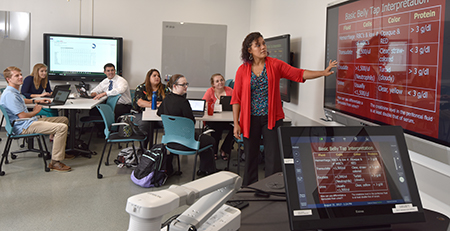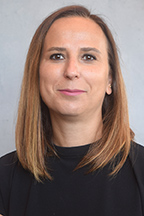 Aliye Karabulut-Ilgu
Director of Curricular and Student Assessment
2256 Patterson Hall; 294-7292
aliye@iastate.edu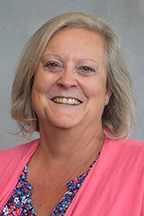 Melody Gustafson (Office contact)
Student Services Specialist II​
2261 Patterson Hall; 294-2965
melodyg@iastate.edu
Ms. Melody Gustafson serves as the Student Services Specialist for the Office of Curricular Assessment and Teaching Support, joining the group in 2009. She offers many years' experience in data collection, data management, and communication skills as well as a broad base of knowledge in support operations. She earned her Bachelor's of Art in Political Science and Speech from Coe College.