November 10, 2022

The College of Veterinary Medicine recognized six individuals with alumni awards during Iowa State University's Homecoming activities November 4-5.

The award recipients are:

Stange Award
Dr. Frederick Douglass Patterson (1923) - awarded posthumously. Patterson served as president of the Tuskegee Institute where he founded that college's veterinary school and the Tuskegee Airmen. 
Dr. James Roth ('75) - Clarence Hartley Covault Distinguished Professor in the College of Veterinary Medicine and director of the Center for Food Security and Public Health and executive director of the Institute for International Cooperation in Animal Biologics.
Dr. Amy Baker ('02) - Research veterinary medical officer and lead scientist at the National Animal Disease Center and a member of the National Academy of Medicine.
William P. Switzer Award
Dr. Elizabeth Wagstrom ('99) - Retired chief veterinarian for the National Pork Producers Council where she worked at the intersection of animal and public health.
Lorraine J. Hoffman Graduate Alumni Award
Dr. Howard Hill (MS '73, PhD '74) - Former director of external affairs and other positions with Iowa Select Farms where he helped eradicate pseudorabies (PRV) in the swine industry.
Outstanding Young Alumni Award
Dr. Aubrey Cordray ('14) - Owner of the Humboldt Veterinary Clinic where she provides the community with a comprehensive clinic serving small and large animals.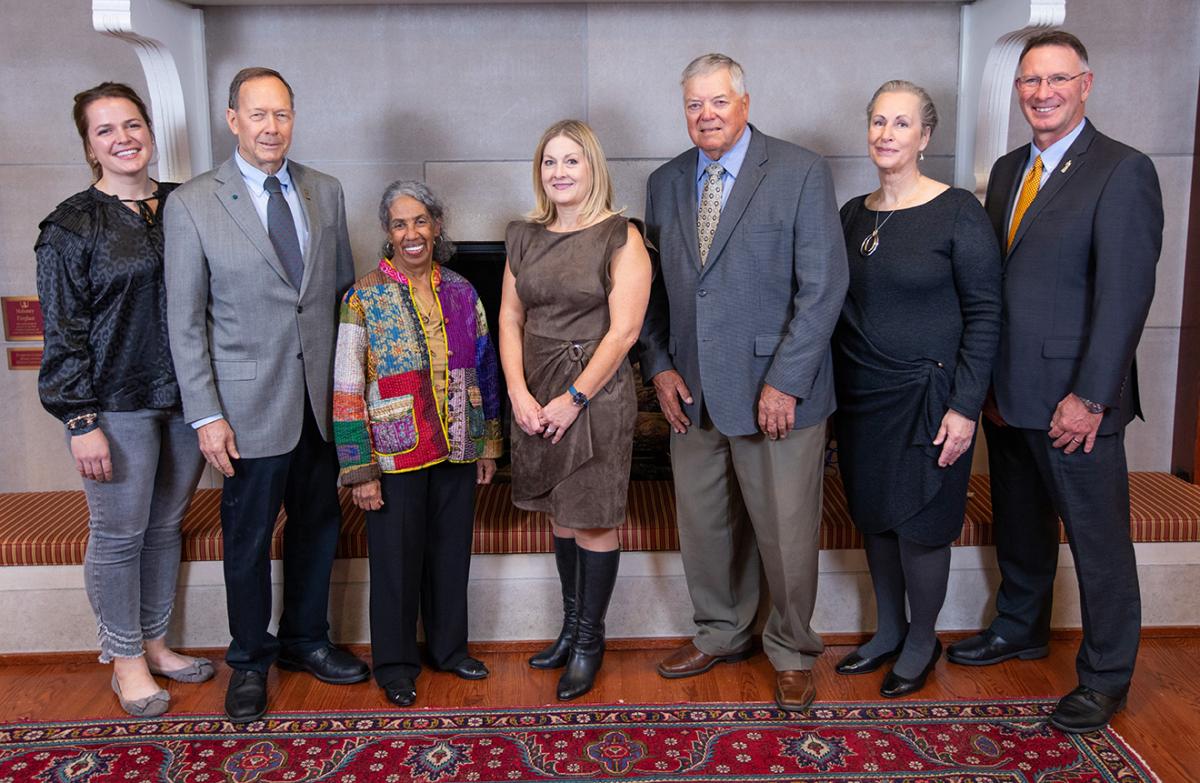 Pictured, from the left, Dr. Aubrey Cordray, Dr. Jim Roth, Dianne Dale, niece of Dr. Frederick Douglass Patterson; Dr. Amy Baker, Dr. Howard Hill, Dr. Elizabeth Wagstrom, and Dr. Dan Grooms, Dr. Stephen G. Juelsgaard Dean of Veterinary Medicine