August 17, 2022
The College of Veterinary Medicine presented a variety of awards and scholarships during the CVM Research Day held Tuesday, August 16.

CVM Research Day highlights current research efforts in the College and features students who participated in the Summer Scholar Research Program. 
Awards and scholarships presented included: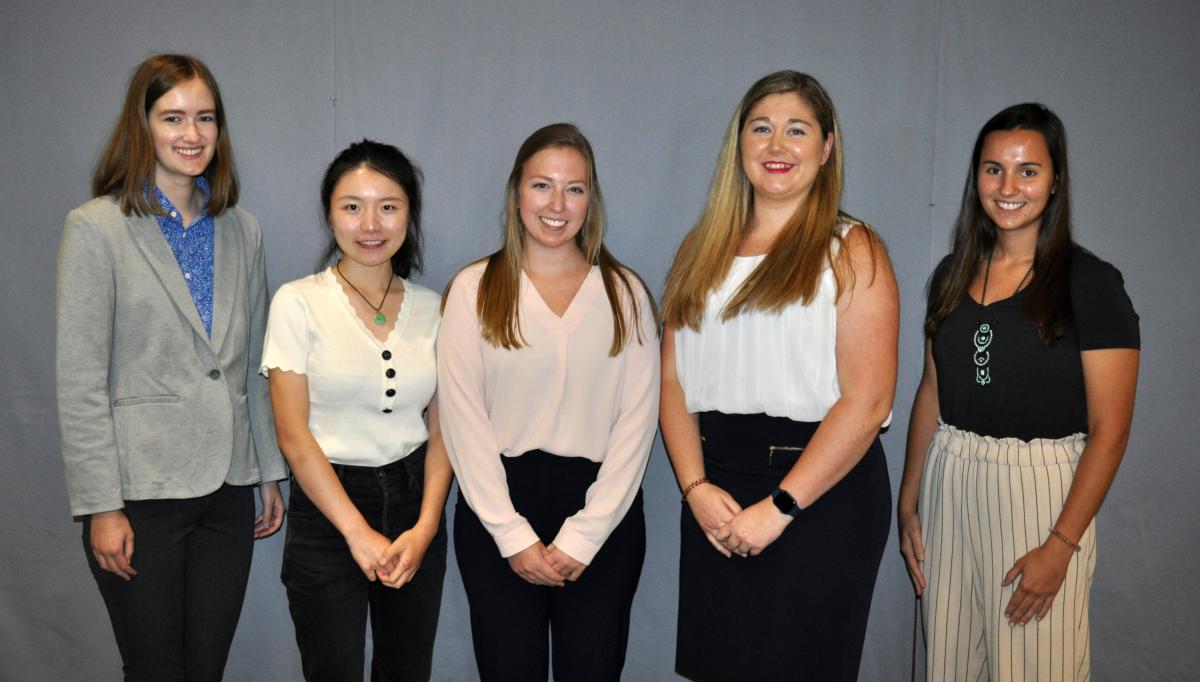 CVM Summer Scholar Poster Awards
1st - Xingyi Tang, "Development of a Senecavirus A mRNA Vaccine"
2nd - Hannah Jorgensen, "A Preliminary Comparison of Acepromazine and Trazodone for the Reduction of Hospital-Associated Stress in Dogs"
3rd - Nicole Sterzinger, "Evaluation of Antimicrobial Resistance of Pasteurellaceae in the Respiratory Tract of Goats"
4th - Elisabeth Ameson, "Cytochemical Characterization of Hamster Neutrophils"
5th - Taylor Sorrels, "Escherichia Coli Genotyping Using Reverse Transcriptase-Quantitative Polymerase Chain Reaction - A More Sensitive Alternative to Gel-Based PCR"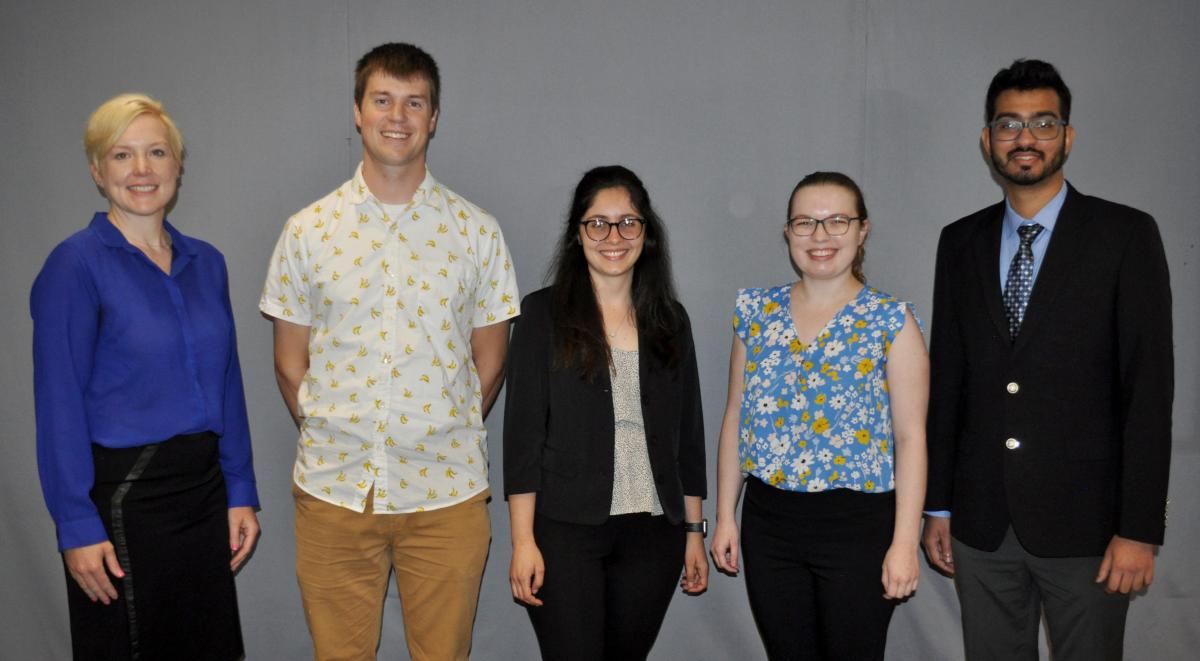 CVM Graduate Student Poster Awards
1st - Tamara Gulstad Moretti
2nd - John Beck 
3rd - Nikhil Sanjay Rao
4th - Sarah DeWolf
5th - Loni Schumacher
Lora and Russ Talbot Graduate Fellowship in Veterinary Medicine​
Brandon Ruddell
Kruttika Phadke
Akhil Anilkumar Vinithakumari
Nicole Jandick
Ana Paula S Poeta Silva


Veterinary Medicine Biomedical Research Graduate Scholarship
Debarpan Dhar
Nikhil Sanjay Rao
Livestock Respiratory Diseases Graduate Scholarship
Jessica Goncalves dos Santos