August 16, 2022

Dr. Orhan Sahin, associate professor of veterinary diagnostic and production animal medicine, has been named the recipient of the 2022 Zoetis Award for Veterinary Research Excellence in Iowa State University's College of Veterinary Medicine.
Sahin is an international thought leader in diagnostic bacteriology and bacterial molecular pathogenesis, bacterial epidemiology and the control of Campylobacter spp. from both an animal disease and food safety perspective. He has achieved great success in securing grant funding from highly competitive sources such as the USDA, NIFA, NIH, CDC, FDA, the biopharma industry, private foundations and commodity groups and has documented scholarship in research through the co-authorship of over 50 peer-reviewed manuscripts while advancing knowledge on topics of high relevance to the VDL's stakeholders.

A board-certified veterinary bacteriologist from the American College of Veterinary Microbiologists, Sahin serves as the section leader of bacteriology in the Veterinary Diagnostic Laboratory. 

He is the recipient of the 2021 College of Veterinary Medicine Mid-Career Achievement in Research Award.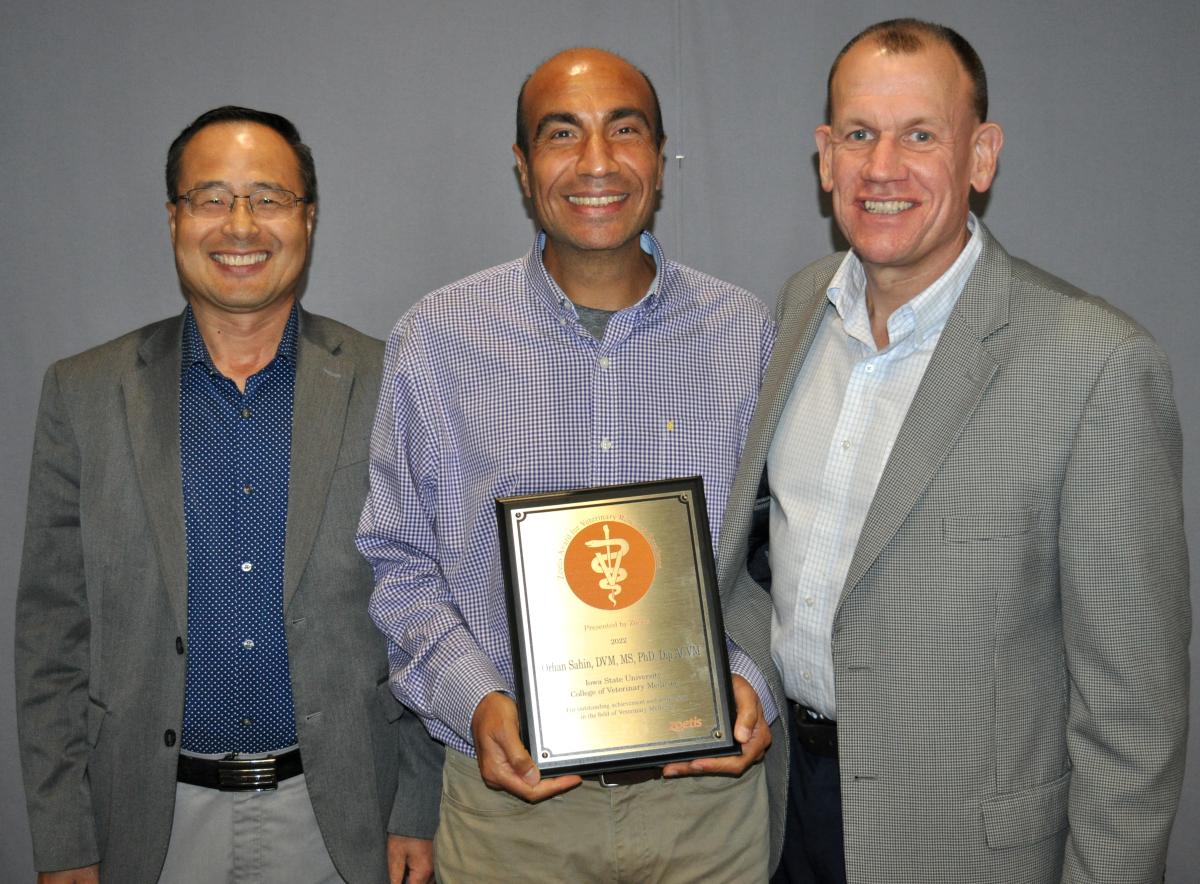 Dr. Orhan Sahin with Drs. Qijing Zhang and Dr. Rodger Main after receiving the 2022
ISU College of Veterinary Medicine's Zoetis Award for Veterinary Research Excellence