August 11, 2021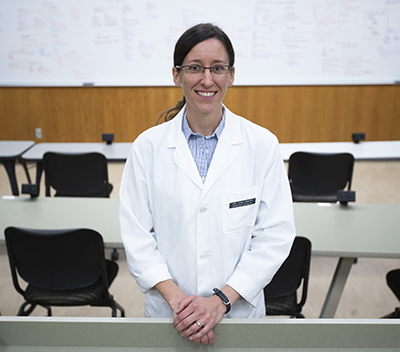 Dr. Jodi Smith, associate professor of veterinary pathology, has been named the recipient of the 2021 Zoetis Award for Veterinary Research Excellence.
Smith has a growing body of research in the area of neuronal storage diseases. She has been able to design novel routes to developing early detection methods of the slow-developing prion diseases providing better insight to the pathogenic mechanism of lesion formation and treatment options for storage diseases that affect dogs, cats, cattle, goats and humans.
The recipient of the 2019 College of Veterinary Medicine's Award for Mid-Career Achievement in Research, Smith has a strong record of providing pathologist support on clinical research grants, is the author of numerous publications, and has prepared and presented numerous abstracts for national and international meetings.