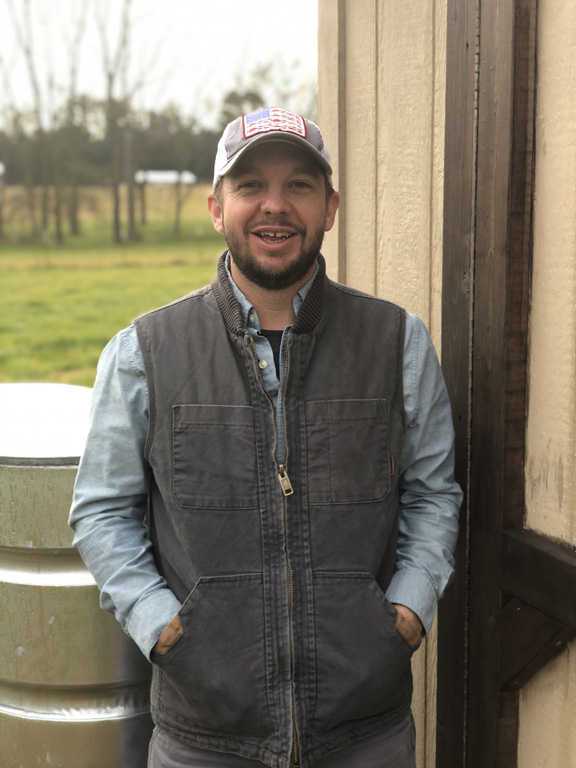 Timely Omen
You would think exploding embryos would be a bad career omen
Not so for Dr. Nathan Schmidt.
At the time of the exploding frozen embryo incident, Schmidt was a co-owner of Northwest Veterinary and Supply in Parkston, South Dakota, a clinic he joined after graduating in 2010.
"I was doing some self-taught embryo freezing," Schmidt recalled, "and my client sent some frozen embryos to Trans Ova Genetics to store.

"One day, they contacted me to tell me that I hadn't prepared the embryos correctly and they had exploded. I didn't expect them to also tell me about a job opening at their firm."
While a student in the College of Veterinary Medicine, Schmidt had done an internship with Trans Ova Genetics. That familiarity and the timely exploding frozen embryos ultimately led Schmidt to leave his South Dakota veterinary clinic to join Trans Ova Genetics.
"This was a part of veterinary medicine I always knew I would be interested in," Schmidt said. "I had gotten to the point in my practice that I found that type of general medicine a little monotonous. I was tired of preg checks and vaccinating calves.
"I found embryo work more challenging which is good because I do get bored easily."

Making a career change was an easy decision for Schmidt. 
"When I added it all up, my interest in embryo transfer and being able to work with progressive cattlemen, it was an easy decision to make to move on," he said.
Over the next seven plus years Schmidt was with Trans Ova Genetics, he worked with clients in South Dakota, Minnesota and Iowa. He also traveled internationally and eventually relocated to Rock Hill, South Carolina, to be closer to his son.
Since January, Schmidt has served as the repro director for Vytelle, a company that has developed an integrated technology platform built to accelerate genetic progress in cattle. He says his job responsibilities are similar to those he had with Trans Ova Genetics.
"I'm still managing veterinarians, but Vytelle is a new company and I'm doing anything you would associate with a growing company," Schmidt said. "I'm not out in the field as much as I would like to be, but I have to devote my energies to other things right now."
Now instead of doing late night farm calls in South Dakota, Schmidt is on the phone in the middle of the night to clients in China, Australia, Ireland and South Africa. 
"Never would I have imagined I would be doing this after graduating from Iowa State," Schmidt said. "I thought I was going to be working on cats and dogs in the morning and on farm calls in the afternoon.
"But I definitely ended up doing what I'm most passionate about."