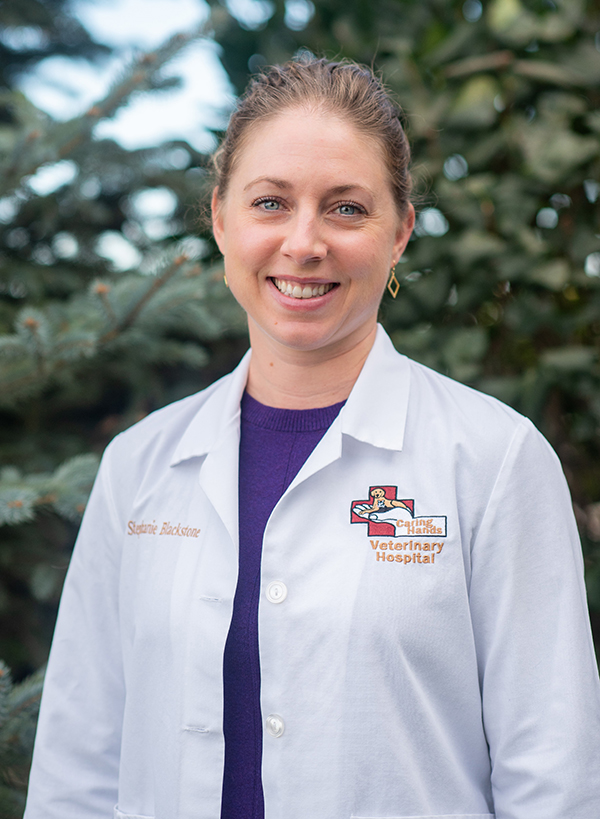 She grew up on a farm in rural western Nebraska. Went to vet school at Iowa State before moving to Missoula, Montana, for her first job.
But Dr. Stephanie Blackstone has found a home in Colorado where she works as a small animal veterinarian in suburban Denver.
"I learned so much in Missoula working overnight on call alone that I never would have otherwise," Blackstone said. "But the proximity to specialty hospitals in Denver and the mentorship I have received made being a young veterinarian so much easier."
In Missoula, Blackstone worked for three years at a six doctor practice. The only problem was the job was 80 hours a week and included overnights on call. The potential for burnout and the desire to move closer to family made her decision to move to Caring Hands Veterinary Clinic in Thornton, Colorado, a no brainer.
Blackstone says the feedback she received from associates and visiting specialists was irreplaceable during her eight years at the ten doctor practice
"Over the years, I have established close working relationships and friendships with veterinarians all over the Denver metro area," she said. "It makes getting my patients the care they need extremely easy if I can text a specialist to get them in right away."
Today, Blackstone is treating patients at Mountain Ridge Animal Hospital, also located in suburban Denver. It's a smaller practice where she sees patients three days a week with another day scheduled for surgeries.
It's a career she has always wanted.
"I love what I do," Blackstone said. "I love the animals and feeling like I am doing my part to keep them happy and healthy and with their families for as long as possible. The relationships I get to build with clients and their pets are my favorite part of my job."
Blackstone says she even enjoys the routine appointments.
"My favorite days are the ones where a simple vaccine appointment becomes life-saving," she said. "A casual comment or observation by the family about a specific behavior or symptom they have noticed, leads us to find a condition or problem that can be treated but may have otherwise been fatal.
"That's a good day."