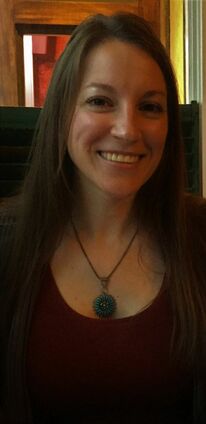 The four years Dr. Magda Rosol Gauvin spent in Iowa studying at the College of Veterinary Medicine is a geographical outliner in her life.
After graduating from Iowa State, the Massachusetts native returned to New England to complete an equine internship in New Hampshire. She's held other jobs in a two-doctor practice and at an area animal shelter.
But she never thought she would live in Maine. Yet that's where you will find her today as the owner of Alfred Waterboro Veterinary Hospital (AWVH).
"Moving to Maine was never something I intended but I ended up here," Gauvin said. "After my equine internship, I moved to Maine for a job opening.
"Then the opportunity came up to purchase a long-established veterinary hospital. The current owner was retiring and I felt that this would be an excellent opportunity to further my career."
Gauvin, who is expecting her first child (girl) in April, purchased AWVH in 2017 where she is currently the solo practitioner. The clinic sits on the small town's (population 8,000) Main Street, just a half an hour drive to the Atlantic Ocean. It is a small animal general practice, but Gauvin says she does see occasional farm animals, exotics and pocket pets.
At AWVH, Gauvin says she is booked solid seeing patients for preventive medicine, surgery, dentistry and sick pet visits, Monday through Friday. The clinic doesn't offer emergency after hours work and is closed on the weekends.
"This schedule allows me to provide care for my patients and it also allows my staff and myself some time to recover," she said. "It can be challenging, but rewarding being a practice owner."
Even in small town Maine, Gauvin daily confronts many of the same issues veterinarians are across the country. Staff are leaving the profession. She has had to deal with disrespectful clients.
Despite the issues, she enjoys what she does.
"I very much enjoy soft tissue surgery, especially abdominal foreign bodies," she said. "Complex internal medicine cases are also of interest to me. It really gets me investigating, thinking and learning.

"I enjoy a challenge and there are many challenges to being a veterinarian but also a practice owner."