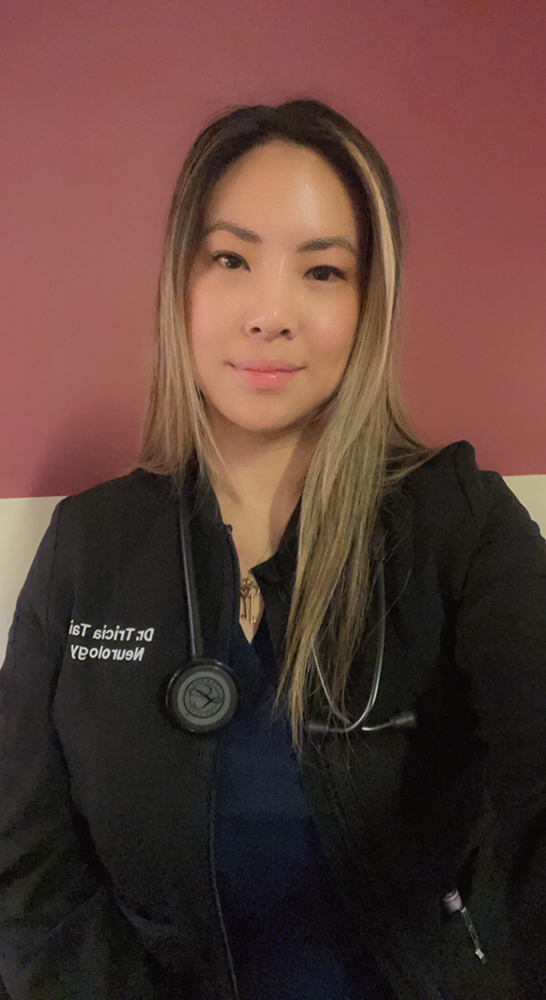 Back Home Again
Starting vet school at Iowa State in her late 20s, Dr. Tricia Tai was anxious to "just start working" after she completed her DVM and rotating internship.

Yet, it was during her rotating internship that neurology became her main focus, one she wanted to specialize in.
"So I made the decision to apply for a neurology residency but I was only going to try one time and if I got in, then great, but if I did not, I would have likely gone into general practice," Tai said.

She got in and completed a three-year residency program at a private practice in Orlando, Florida.

"When I got the results from MATCH that I was accepted, I took it as a sign I was meant to do this," Tai said. "It is becoming so hard to get a residency nowadays that most people have to do specialty internships after their rotating internships before even applying for a residency so I'm fortunate to have been able to get accepted straight away.

"It didn't hurt that the program was my top choice," she adds.
These days, Tai is back in her native Los Angeles at the VCA West Los Angeles Animal Hospital, the flagship VCA clinic and the largest VCA in the country. There she sees both medical and surgical neurology cases as the head of neurology and neurosurgery.
Ironically, she had no intentions of returning to her hometown. Instead she wanted to try living and working in either Seattle, San Francisco, San Diego, Phoenix, Tucson, anywhere but Los Angeles.
Then her intern director reached out to Tai when a neurology position opened up at the VCA hospital.
"I couldn't pass up the opportunity to work at this type of environment," she said. "We have every major specialty here aside from dermatology. We have rotating interns, specialty interns and residents, so it is a great teaching environment."
Tai sees dogs, cats and exotic pets at her practice, which allows her to dabble in medical neurology as well as neurosurgery.
"Neurology can be a very sad field," Tai said. "It's always hard regardless of the specialty and it's never easy to counsel an owner to euthanize their beloved pet but I also feel that it is a privilege for me to be able to advocate for my patients and to relieve suffering when it is time to say goodbye.
"While there are many neurologic conditions that are not curable, the satisfaction of performing spinal surgery on a dog or cat that is unable to walk and see them back a few weeks later walking again never gets old."