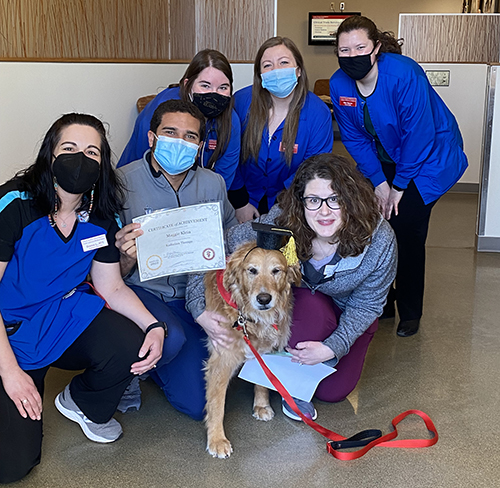 On her first visit to the Hixson-Lied Small Animal Hospital with her dog Maggie, Julie Klein was attempting to complete paperwork at the reception desk. Maggie had other thoughts.
I had Maggie on a leash and found it difficult to hold onto her and complete paperwork while she tried to greet all the other patients and their parents," Klein said. "I went looking for a hook where I could attach her leash, but there weren't any."
Thanks to Klein, the problem has been solved. She donated funds to purchase and install a series of dog hooks Hixson-Lied clients can utilize when they are busy with paperwork. The hooks have been attached to the base wall of the reception desk at five client-facing stations.