Is Pet Insurance Right for You and Other Winter Tips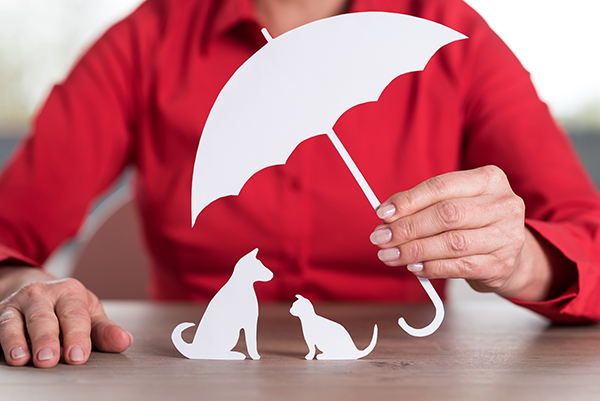 Insurance for your companion animals is becoming more and more popular these days.
Deanna Collins, health information technician III with the Lloyd Veterinary Medical Center, coordinates insurance claims with the major pet insurance companies.
"It's becoming more accessible for clients to use and we have more clients using it every month," Collins said.
She said insurance claims for your companion animals is very similar to your personal health insurance claims. The LVMC currently works with approximately 13 different insurance companies and while Collins can't recommend which insurance firm to choose, she does have a few tips for prospective buyers.
"You should pick the insurance policy that best suits your needs for your dog or cat," Collins said. "For instance, if your breed of choice is prone to certain diagnoses, you should research the policy so those diagnoses or possible surgeries will be covered."
Just like in human health insurance, owners should be aware of pre-existing conditions their pet has. Insurance companies will request any medical records on file once pet insurance is purchased and before any claim is paid.
Collins also suggests pet owners begin to purchase insurance when their animal is a puppy or kitten. In such instances a variety of claims will be covered including illnesses, injuries, breed-specific conditions, diagnostic tests, surgeries, hospital stays, and medications.
The LVMC requires payment in full at the time of the patient's discharge. The owner should work with their insurance company to get reimbursed through the submission of a paid statement and medical records.
LVMC Client Newsletter Issue Date: